We're an affiliate
We hope you love the products we recommend! We may collect a share of sales or other compensation from the links on this page at no extra cost for you. Learn more.
Ranking the best cloud computing companies as we are heading to 2022 with the 2021 year following a dramatic change of events and repercussions of 2020. With most of the enterprise and business models changing rapidly we are now heading to more innovative streams of data collection, storage, and analytically based solutions. Among that cloud computing holds a key value regarding consumer behavior during the pandemic.
Companies have prioritized providing service over traditional vendors. Cloud computing has become the ultimate option to these priorities, accelerating the digital transformation within and adopting the work ethics to the COVID-19 pandemic. With this major transformation companies are investing billions in cloud computing for the incomparable convenience offered. Google Cloud is one of those services that companies have considered over the past few months. Microsoft Azure and Amazon Web Services are at the forefront of the list.
Google Cloud | Best Cloud Computing Companies 2021
Google Cloud is however the emerging giant on the cloud computing network. Introduction to big data and high amount of workloads Google Cloud has been interesting over time. The Infrastructure-as-a-Service (IaaS) service includes some of the key factors and how it is different from its competitors.
Security
When considering cloud computing the instant aspect is security. How can the data be secured in these platforms and how is it done? Google is not new to the business at all, with over 15 years of being in the industry Google is one of the giants that keep emerging through the ranks. The end-to-end encryption that Google has used over the years applies to the Google Cloud as well. Assigned with unique encryption keys Google ensures that it is shared by them and the relevant authorized roles only.
Data being stored will be divided and isolated on several different google storage systems and distributed across the Google storage network each of these sections of data will be encrypted with a unique key and no two sectors will carry the same key at once. Even the key is encrypted with another encryption key adding an extra layer on secure access. The security provided with one more secure mechanism without any intervening of the customer is a key feature of Google Cloud.
Using the same infrastructure that Google used for its services the Cloud data is secured in their multi-layer secured complex.
Big Data
GCP has presented more innovative platforms such as MapReduce, Bigtable, and Dremel. These platforms enable Google to transform its expansion through insights. The server-less Big data solutions of Google Cloud give a more tie allocated to insight rather than traditional maintaining of the servers. Cloud data warehousing platforms, advanced machine learning, batch, and real-time data processing, intelligent data preparation, and visual analytics providing the finishing touch, Google Big Data solutions are focused on all aspects of data collection and analytics.
Expansion and Configuration
Google Cloud in 2021 has built its reputation through some of the slight disappointments in the past. However, the introduction of Google Meet during the pandemic has made Google Cloud manage multi-cloud workloads. Partnering with Anthos platform Google Cloud has driven sales onto their platform by securing major deals with large customers. Now supporting new streams on financial services and retail, Google Cloud closing to a revenue rate of $16 billion is expected to expand its services and the client wing in many aspects in the future.
In terms of expansion not long-ago Google added three undersea cables, Western Pacific landing in Guam which positions with 10 undersea cables connecting the US, Asia, the South Pacific, Australia, and Japan. GCP has now grown to over 15 regions in three zones with multiple data centers. The Google infrastructure is an ever-expanding network with increasing demands.
GCP Performance
Google data centers have been expanding at a rapid rate and there is no definite answer to 'how much' as they keep adding more to the list. The dependable scaling during high-traffic overloads has become one of the key factors, the ability to grown and shirk capacity within the application when needed to perform at the same rate using platforms such as Google App Engine, Google Compute Engine's Autoscaler, and Cloud Datastore. In terms of processors, Google uses Intel and AMD latest processors
The setup of the GCP is now simplified to taps on your mouse with a much simpler Graphical User Interface (GUI). Creating and configuring a server is now effortless with this new interface in GCP. Added to this functionality Google also gives you a range of pre-configured servers. The new user interface makes network configuration settings easy with the simplified format.  
Amazon Web Services
AWS is a leading cloud service provider along with Microsoft Azure. Extending its services to 64 zones in 21 regions, with 169 points of presence, Amazon Web Services (AWS) is known as an Infrastructure as a Service (IaaS) or cloud computing services company. Skyrocketing sales above $200 billion put AWS in a prominent position than its underrated competitor Microsoft Azure. The most comprehensive service offering from cloud services will be probably Amazon Web Services. The support you get and promptly can't be even matched by the small competitors in the big game.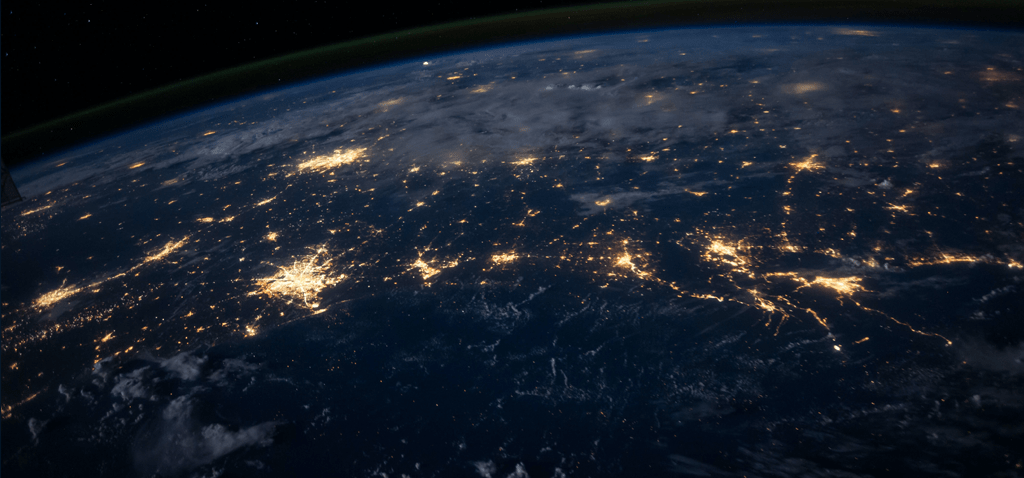 The client portfolio of any cloud company can't get better than AWS, with big-name clients like Netflix, Unilever, Kellogg's, and Samsung, you are looking at skyscrapers in midst of Dubai.
Scale and Expansion
The wide range of services that AWS offers is unmatched most of the time. From cloud-based databases to e-commerce websites you can be at ease with creating custom-coded apps with a variety of management tools. As mentioned earlier the availability zones are a cluster of size data centers; the fact itself makes the mark that AWS will stay in the game for the next decades to come. Furthermore, AWS boasts of its availability. AWS is the lowest cloud base that experienced downtime in the past years compared to other higher stars on the game. The service level agreement (SLA) promises to provide you with compensation of 10%-100% if you experience an uptime of less than 99.99%
One of the most comparative technologies is the saleable feature of AWS. Mentioned before GCP also does provide this, which gives you freedom even during high traffic times to use your applications in the same capacity.
Being one of the markets driving companies AWS provides over 200 services including Mobile, Developers Tools, Management Tools, IoT, security, and enterprise apps with the mainstream services such as Compute, Storage & Content Delivery, Databases, and Networking. The level of access is at a high level via a secure web client.
AWS Performance
AWS is also a boost for your services if you partner up with it. The performance of the servers never seems to let down. The AWS runs o 5 design principles in terms of performance.
Advanced Technologies Accessible to Everyone
EEA (Enhanced experience ability.)
Serverless Architectures
Experiment
Mechanical Sympathy
Making most of your time allocated to the product development AWS make sure the advanced technologies are also served as the cloud vendor itself handle them for you. The expandability of the Amazon web services does make anything go global in minutes. The need for you to manage the physical servers is completely redundant and lowers your transactional costs. Lets you experience and compare the services more often with different types of instances, storage, or configurations.
Customer Service
Above all the customer service that AWS offers is next to none. Bezos is known for giving prominence to the customer and with AWS support and the ability with the space they allow you to grow is immense. With features pay as you grow, you are only paying for what you use, and it's calculated by the second. Amazon is truly a brilliant cloud service to trust your business or applications in.